Public lecture | A proposal for climate justice
Date: 3 Oct 2017 6:30 am — 8:00 pm
Speaker(s): Professor Jeffrey D. Sachs
Venue: London School of Economics, Old Theatre, Old Building, Houghton Street, London, WC2A 2AE
Professor Jeffrey Sachs will introduce a proposed standard for climate action, financing, and side payments between countries.
Jeffrey D. Sachs (@JeffDSachs) is Professor of Economics at Columbia University, a leader in sustainable development, senior UN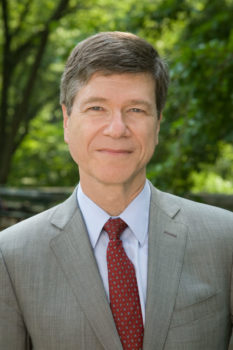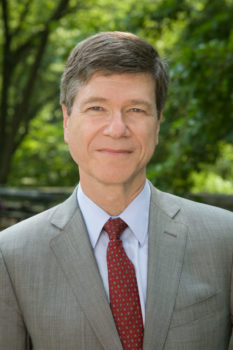 advisor, bestselling author and syndicated columnist.
The Grantham Research Institute on Climate Change and the Environment(@GRI_LSE ) was established by the London School of Economics and Political Science in 2008 to create a world-leading centre for policy-relevant research and training on climate change and the environment, bringing together international expertise on economics, finance, geography, the environment, international development and political economy.
Twitter Hashtag for this event: #LSESachs
How can I attend?
This event is free and open to all however a ticket is required, only one ticket per person can be requested.
LSE students and staff are able to collect one ticket per person from the SU shop, located on Lincolns Chambers, 2-4 Portsmouth Street from 10am on Tuesday 26 September. These tickets are available on a first come, first serve basis.
Members of the public, LSE alumni, LSE students and LSE staff can request one ticket via the online ticket request form which will be live on this listing from around 6pm on Tuesday 26 September until at least 12noon on Wednesday 27 September. If at 12noon we have received more requests than there are tickets available, the line will be closed, and tickets will be allocated on a random basis to those requests received. If we have received fewer requests than tickets available, the ticket line will stay open until all tickets have been allocated.
Please note, we cannot control exactly when the ticket line will upload, and publishing delays do sometimes occur. As the system now allows requests to be made over a long period of time, if when you visit this page the ticket line is not live, we would advise revisiting the page at a later time.
For any queries see LSE Events FAQ or contact us at events@lse.ac.uk or by calling 0207 955 6043.
Accessibility
If you are planning to attend this event and would like details on how to get here and what time to arrive, as well as on accessibility and special requirements, please refer to LSE Events FAQ. LSE aims to ensure that people have equal access to these public events, but please contact the events organiser as far as possible in advance if you have any access requirements so that arrangements, where possible, can be made. If the event is ticketed, please ensure you get in touch in advance of the ticket release date.
WIFI Access
LSE has now introduced wireless for guests and visitors in association with 'The Cloud', also in use at many other locations across the UK. If you are on campus visiting for the day or attending a conference or event, you can connect your device to wireless. See more information and create an account at Join the Cloud.
Visitors from other participating institutions are encouraged to use eduroam. If you are having trouble connecting to eduroam, please contact your home institution for assistance.
The Cloud is only intended for guest and visitor access to wifi. Existing LSE staff and students are encouraged to use eduroam instead.
Save this event to your calendar:
- add to Google Calendar
- add to Yahoo Calendar
- add to Outlook.com Calendar
or download for iCal / Outlook