Adapting conservation projects to benefit communities and climate
Posted on 1 Jun 2020 in Announcements
Adapting forest restoration and conservation projects by engaging with local communities can help deliver social and environmental benefits, according to research in Madagascar by the ESRC Centre for Climate Change Economics and Policy (CCCEP).
When projects are managed collaboratively they can increase the capacity of communities to adapt to climate change, enhance carbon storage and lead to socio-economic development opportunities for local communities. The research was published this week in the journal Land.
Lead author, Dr Nicola Favretto, Research Fellow from the University of Leeds, said: "A meaningful and long-term engagement of multiple stakeholders allows the pursuit of locally-relevant approaches. This is a key priority to enhance the capacity of conservation projects to address complex climate-development challenges, such as the ones faced by Madagascar".
The research evaluated the multiple benefits provided by two forest conservation projects that are underway in Madagascar, one of the world's poorest countries. Since the mid-2000s, they have both promoted local development through forest restoration and conservation, climate adaptation and mitigation, and sustainable development.
Madagascar: The Eden and Makira forest restoration and conservation projects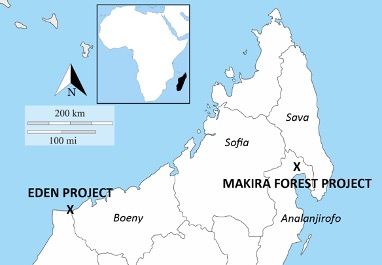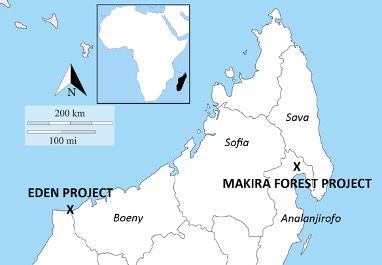 The first project, called "Eden", is implemented by a non-profit organization whose mission is to improve the livelihoods of impoverished Malagasy communities by implementing mangrove reforestation in the Boeny region (amongst other activities).
Mangroves forest in Mahabana, Eden project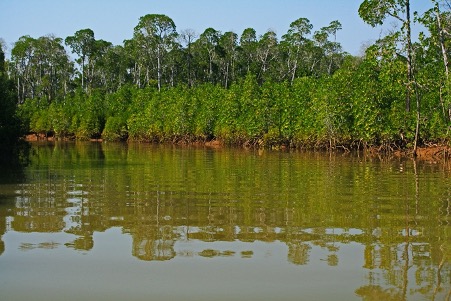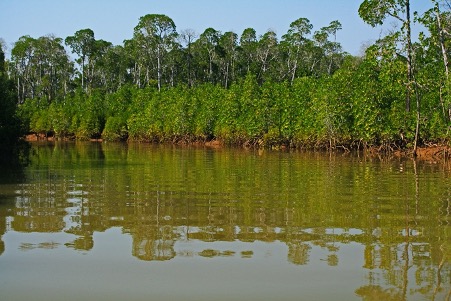 The second project, called "Makira", is implemented by the Wildlife Conservation Society on behalf of the Malagasy government, with a view to avoid deforestation by supporting the socio-economic development of communities living around the forest in the Analanjirofo, Sava and Sofia regions. Makira uses a market-based international development mechanism, called Reducing Emissions from Deforestation and Degradation (REDD+), to provide financial incentives to the government and communities to maintain and increase forest cover.
Landscape around Marovovonana village, Makira project


The research team carried out semi-structured interviews with project developers, policy makers and community beneficiaries, combined with participatory site visits and focus group discussions, to try to understand the range of views about the benefits of the Eden and Makira projects.
Co-author Professor Hery Lisy Tiana Ranarijaona, from the University of Mahajanga in Madagascar, said: "Where quantitative measures of climate impacts are absent, the gathering of perceptions of such climate-development impacts allows for trends and patterns to be identified".
Focus groups: Mahabana village (Eden, top) and Marovovonana village (Makira, bottom)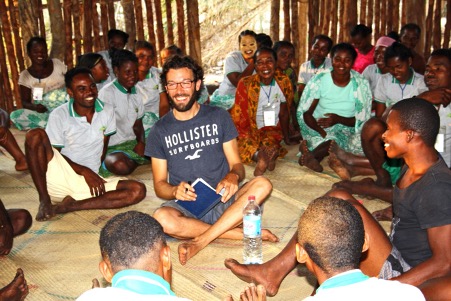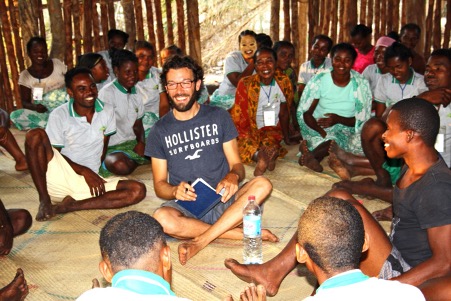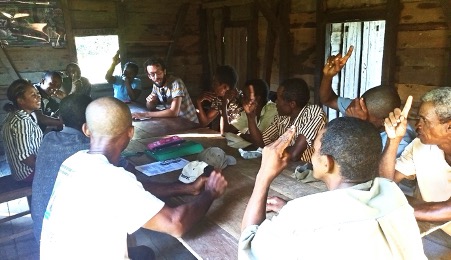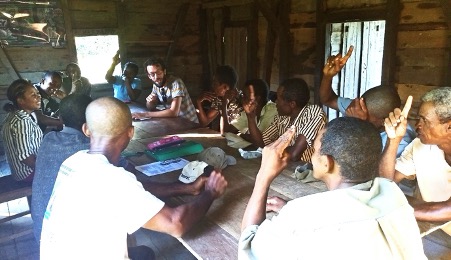 Pursuing climate adaptation, mitigation and socio-economic development
This study shows that conservation projects can help to increase climate adaptation capacity. For example, training in alternative agricultural practices provided by the Makira project makes communities better prepared to change their cropping strategies, particularly during droughts.
Mangrove planting in Eden's coastal villages creates jobs and increases the availability of fish, crabs and shrimps. In turn, this fosters development, which is observed as an increase of so-called "capital assets" – in other words, the human, social, natural, physical and financial "stocks" that have the capacity to sustain people's living through economic outputs.
One villager explained: "Since I worked with Eden my life has changed a lot… I have bought a small fishing boat and purchased building material and furniture for my house".
One of the strengths of these projects has been their capacity to build a sense of trust and belonging among their participants. One Eden's member noted that through the project's networks: "I can now borrow money or buy things and pay later… people trust me".
Eden's villager planting mangrove propagules in the depleted forest, Mahabana village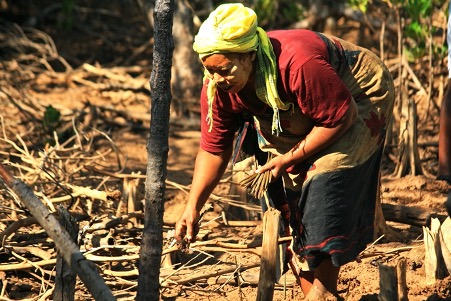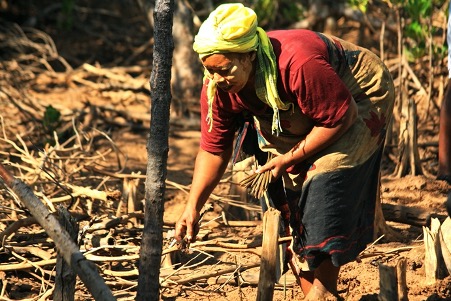 Both projects present opportunities to mitigate the negative impacts of climate change by sequestering carbon in the soil. Over the past decade, Eden has planted over 200 million mangrove trees.
In the Makira case, it is estimated that the annual greenhouse gas emissions reductions deriving from avoided deforestation, over a three-year monitoring period, account for roughly 4% of Madagascar's total annual emissions from land-use change and forestry. However, climate mitigation benefits remain poorly quantified due to the low capacity to generate carbon revenues through international carbon markets such as REDD+.
The increase of capital assets observed does not automatically enhance adaptive capacity, mitigation and development. This research has identified the opportunities for conservation projects to evolve by using integrated climate-development approaches to sustain livelihoods, where engagement and cooperation between practitioners and communities are the stepping stones in achieving both climate and community development impacts.
In pursuing a more holistic vision, the framework developed in this research proved useful to assess how project benefits link onto the locally identified challenges.
Crabs repopulating the restored mangroves forest in Mahabana (left) and planter (right), Eden
This research provides lessons that can inform wider internationally-led programs which aim to integrate climate and development dimensions into conservation projects across sub-Saharan Africa. In moving ahead, this study highlights that developing and implementing a holistic theory of change early in projects can help to deliver tangible benefits across conservation, climate change and community development.
For more information see: Favretto N, Afionis S, Stringer LC, Dougill AJ, Quinn CH, Ranarijaona Tiana HL. 2020. Delivering climate-development co-benefits through multi-stakeholder forestry projects in Madagascar: opportunities and challenges. Land. https://doi.org/10.3390/land9050157.