Knowledge exchange enhances engagement in ecological restoration and rehabilitation initiatives
Posted on 11 Jan 2022 in Press releases
Knowledge exchange initiatives between different projects can enhance engagement in ecological restoration and rehabilitation initiatives, according to research in South Africa by the ESRC Centre for Climate Change Economics and Policy (CCCEP), the ESRC Impact Acceleration Account (IAA) project awarded to the University of Leeds, and the Leeds Social Sciences Institute, as published in a Cross Society Special Feature on the Decade of Ecosystem Restoration.
Achieving socio-ecological benefits is a long term commitment of many ecological restoration projects, and our study shows that sustained knowledge exchange and engagement activities between different ecological restoration and rehabilitation practitioners organisations can transform short-term benefits into long-term applied socio-ecological impacts across landscapes in dryland Africa.
The research published in the journal Restoration Ecology shows that effective knowledge sharing and community engagement across the practitioners who address complex challenges posed by ecosystem degradation are major enablers in the pursuit of socially relevant benefits.
The research evaluated the impacts of knowledge exchange activities undertaken between two not-for-profit companies, Living Lands and the Gouritz Cluster Biosphere Reserve (GCBR)'s Jobs 4 Carbon. Both practitioner organisations focus their work on restoring the health of social and ecological systems in degraded areas across the Eastern and Western Capes of South Africa. Their work improves people's capacities to adapt to climate change impacts and generates alternative livelihood opportunities, driven by social learning and collective action.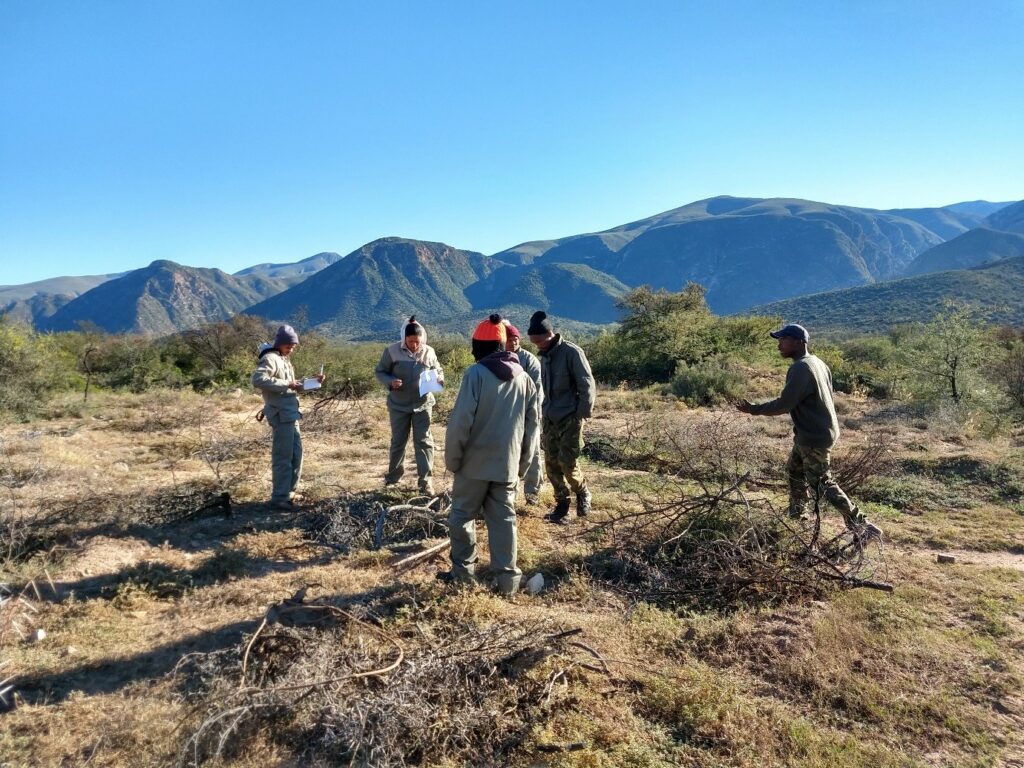 Living Lands' Co-Director, Marijn Zwinkels, said: "This project has allowed us to reflect on our diversity. Each landscape is unique and the knowledge exchange has helped a lot to conceptualise what we do. We build social connections based on personal relationships".
Using impact questionnaires, participatory site visits, practical work exchange, focus group discussions and a workshop the research assessed the impacts of knowledge exchange activities undertaken between Living Lands and Jobs 4 Carbon. As detailed in an Info Brief published on the website of the practitioners organisations, effective knowledge sharing and community engagement enable progress towards social goals of ecological restoration and rehabilitation through 7 MAJOR IMPACTS:
INVOLVEMENT AND PARTNERSHIPS STRENGTHENED
CAPACITY INCREASED
IMPROVED INSPIRATION AND SENSE OF PLACE
IMPROVED SOCIAL BONDING
IMPROVED UNDERSTANDING OF WELFARE GOALS OF RESTORATION
INTEGRATED PRACTITIONER AND LOCAL KNOWLEDGE
KNOWLEDGE ENHANCED AND INNOVATED
Living Lands' Landscape Leader, Otto Beukes, commented: "There are so many complex components in our work across landscapes. But when you look at them through an organised approach, such as knowledge exchange, it allows us to better frame what we do and to understand how does it fit all together, and how the common tools we use interact with each other".
Lead author of the study, Dr Nicola Favretto, highlights that: "Systemic and long-term knowledge exchange will likely provide a useful collaborative tool for facilitating knowledge aggregation to guide future activities of practitioner organisations across dryland Africa".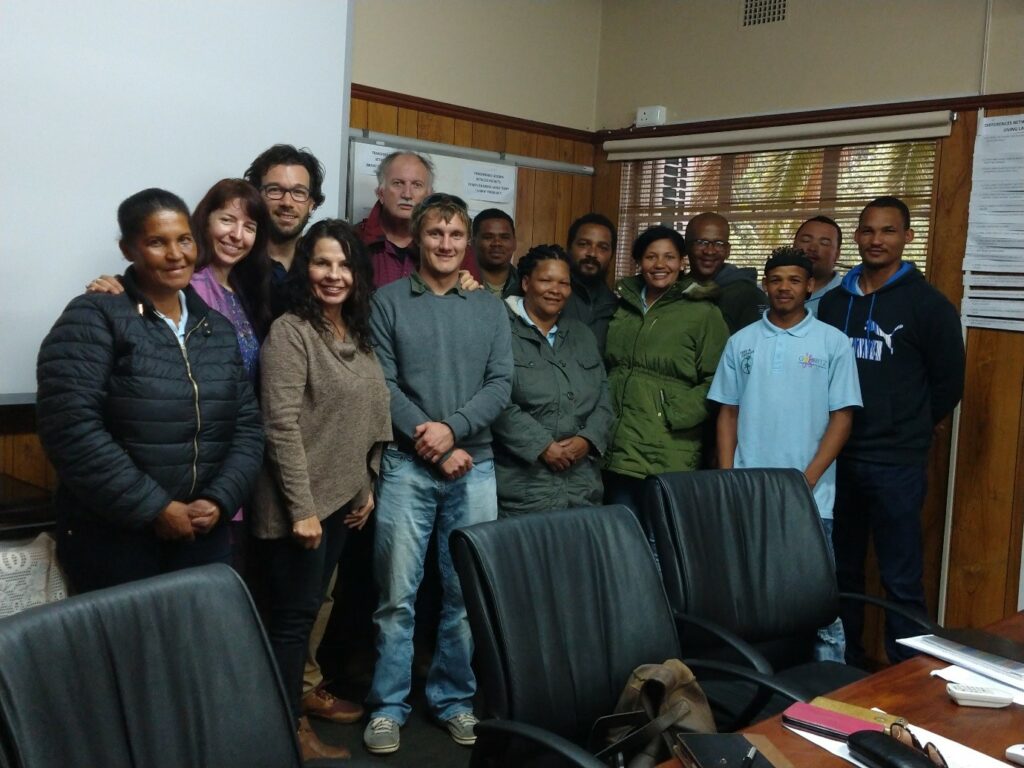 For more information see: 
Favretto N, Stringer L, Dougill A, Kruger L. 2021. Knowledge exchange enhances engagement in ecological restoration and rehabilitation initiatives. Restoration Ecology, pp 1-8. Doi: 10.1111/rec.13565